It's a rematch - last season's champions play the new team, but don't worry, Tropic Thunder is ready to 'Get Some!' revenge on the Dolls. Don't miss it!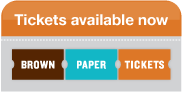 As always, Palama Settlement is a family friendly community center. PLEASE - no alcohol allowed on the premises - save it for the Afterparty, TBA! No food or beverages in the gym either - enjoy it on the Lanai!
Mission Statement
Pacific Roller Derby is a self-operated 501(c)4 non-profit athletic organization committed to spreading the growth of roller derby on O'ahu by welcoming all female participants and volunteers into an ohana of diverse, strong, independent and supportive women.
We skate for the love of roller derby, for the love of the game, and for our fans.
Our Story
In 2008, Pacific Roller Derby (PRD) brought back the excitement of roller derby to Honolulu, Hawaii. The all female flat-track roller derby league has shown fans what it means to push one's self to their highest potential and form a strong community around one of the world's fastest growing female dominated sports. As members of this league we strive to keep the enthusiasm alive and spread the derby love across Oahu and the neighbor islands. We are a 501(c)4 not-for-profit organization that exists for the love of roller derby with the aim of providing positive images of female athletes while empowering and facilitating the growth of all of our members, including skaters, coaches, referees, non-skating officials, and volunteers. In 2009, PRD became a member of the Women's Flat Track Derby Association (WFTDA).
As of the beginning of 2013, PRD is currently ranked 36 of 45 leagues in WFTDA's western division. There are 172 WFTDA member leagues in the United States, Canada, England, and Scotland. There are currently 93 apprentice leagues awaiting acceptance to full WFTDA membership including leagues in France, Japan, New Zealand, Australia, Finland, Sweden, Germany, Belgium, and Hilo, Hawaii.
WFTDA
The Women's Flat Track Derby Association (WFTDA) is the international governing body for the sport of women's flat track roller derby and a membership organization for leagues to collaborate and network. The WFTDA sets standards for rules, seasons, and safety, and determines guidelines for the national and international athletic competitions of member leagues. There are currently 172 WFTDA member leagues and 93 leagues in the WFTDA Apprentice program.
Founded in 2004, WFTDA promotes and fosters the sport of women's flat track roller derby by facilitating the development of athletic ability, sportswomanship, and goodwill among member leagues. The governing philosophy of the WFTDA is "by the skaters, for the skaters", although the skaters heavily depend on their support system including coaches, referees, non-skating officials, and volunteers. Female skaters are primary owners, managers, and/or operators of each member league and of the association.
All WFTDA member leagues have a voice in the decision-making process, and agree to comply with the governing body's policies. For more information, visit wftda.com
What is Roller Derby?
The game itself is a series of races between two teams of fourteen players. Five from each team are on the track at any one time. Each team's jammer is the only player to score points. Four blockers try to stop the other team's jammer while propelling their own jammer forward. Each team has 1 blocker who is the pivot, she controls the speed of the pack and calls her team's plays. Jammers wear stars and pivots wear stripes on their helmets.
Each bout consists of many jams. A jam can last up to two minutes. At the start of the jam, the pivots and blockers gather in formation at the starting line. The referee blows a whistle, and they skate as a pack while the jammers wait at the starting line. When the pack has passed the starting line, the referee blows the whistle again, and the jammers start to skate. The jammers try to catch up to the pack, work their way through and come out the other side.
2013 Season Schedule
HOME SEASON
/
ALL-STAR SEASON
March 1 - Bout 1 - South Shore Sirens Vs Leahi Diamond Dolls
March 22 - Bout 2 - Leahi Diamond Dolls Vs South Shore Sirens
April 26 - Bout 3 - Tropic Thunder Vs Leahi Diamond Dolls
May 24 - Home Championship
Pacific Roller Derby
Pacific Roller Derby is comprised of strong, supportive women. We encourage you to challenge yourself and see what can happen! Roller Derby is a great opportunity to push yourself athletically while having the time of your life. Increase your fitness level, build your confidence, and enjoy being a part of the derby community and the camaraderie that comes with participation. As a WFTDA member league, Pacific offers many opportunities for travel, training and skill building.
We want YOU!
Pacific holds two tryout and training periods per year. No experience is needed to learn to play!
Our goal is to teach you to become a safe and confident skater with the ability to play or referee competitive roller derby. Our philosophy is that with hard work and dedication you can accomplish anything on the flat track.
New girl training is starting so come along now and join in. It's not too late!
Want to sign up for the next Fresh Meat Fun Day?
We want YOU!
Pacific Roller Derby is recruiting men and women to officiate our bouts.
A bout can't happen without a group of skilled referees keeping an eye on the track. We train refs year round at league practice, five days a week. Bring your skates and gear and come learn the rules, or come off skates and get acquainted with our zebra squad.
Face it. You look fantastic in vertical stripes. Join today!
No experience necessary - we will teach you everything you need to know, even how to skate.
If you're interested in becoming a referee go to our facebook page and contact us or email us directly.
We want YOU!
An NSO is a Non Skating Official. NSOs are key members in the game of roller derby. There's no need for skates to fill crucial positions such as penalty trackers, score keepers, line-up trackers, and more.
A bout can't happen without a group of volunteers to help score, record penalties and do penalty timing. We'll provide all the training.
NSOs also get the best seats in the house - smack dab in the middle of the action!
Stats geeks welcome! Like any sport, analysis of statistics helps us refine our game. While we have points and penalty trackers, we're looking for a group of dedicated stats trackers to record our bouts on paper so that we can convert that information to MORE ACTION! Become an NSO. Help us do more stuff!
We love our roller derby ohana! Go to our facebook page and contact us, or email us directly.
Visiting Hawaii?
We love visiting skaters and refs!
Are you bringing your skates on vacation? We'll see you at practice!
Go to our facebook page and contact us, or email us directly, and let us know which league you skate for, how long you've been skating, and your travel dates, and we'll confirm our schedule of events and practices!
Didn't bring your skates, but still want to come to a bout or just say hi? Let us know!
Villains
The Villains and the Mischievils were the PRD teams of 2011 and earlier. With new skaters, new coaches, new referees and new locations new teams were drawn up. Reference to the Villains and the Mischievils are maintained as they brought PRD into modern roller derby and were instrumental in building PRD's image as a tough team to challenge.
The Villains (the green machine) were the arch nemesis of the Mischievils as they battled for supremacy first of Oahu, then all the islands! Don't let the name fool you, the Villains were of all sorts, and had a strong representation of the "a" team. The Villains had several newer players, and were expected to leave their mark as the team evolved from the scrappy upstart with a whole lot of heart to the ultimate victors!
Mischievils
The Villains and the Mischievils were the PRD teams of 2011 and earlier. With new skaters, new coaches, new referees and new locations new teams were drawn up. Reference to the Villains and the Mischievils are maintained as they brought PRD into modern roller derby and were instrumental in building PRD's image as a tough team to challenge.
The Mischievils were a band of terrible misfits and exotic scoundrels. These lovely and wretched mischief makers were gifted with the looks and talents meant to dazzle then destroy! This lot pledged to dispense havoc on the track all season long. The Mischievils enjoyed gallivanting about town kicking over trash cans and jacking up bars throughout Chinatown. If you messed with one of these flat track rebels you would have expected them to bring a rolling thunderstorm of pain!
Practice Schedule
Tuesday
Speed / Endurance
BRING TENNIS SHOES
5:00-7:00 PM
Mililani Outdoor Hockey Rink
95-1000 Makaunulau Rd., Mililani

Wednesday
Skills / Drills
7:00-9:00 PM
Papakolea Community Center
2150 Tantalus Dr., Honolulu

Thursday
Speed / Endurance
BRING TENNIS SHOES
5:00-7:00
Kaneohe Bay Marine Corps Base
G Street Hockey Rink

Saturday
Skills / Drills
9:00-11:00 AM
Kamiloiki Park
Hawaii Kai
Sunday
Scrimmage
9:30-11:30 AM
Kaneohe Bay Marine Corps Base
G Street Hockey Rink

Recruitment FAQs
Do I need to have previous skating experience?
No way! In fact, most of us started from square one! We will teach you everything you need to know. Even Demanda Riot puts her jeggings on one leg at a time.
What do I need to skate?
Basic required gear for skaters and referees: Skateboarding-type helmet, mouth guard, elbow pads, knee pads, wrist guards, quad skates. You can buy a fresh meat package from Wicked Skatewear that has everything you need.
What kind of skates should I buy? What size do I wear?
Quad, speed-type skates with adjustable trucks! Please don't buy skates from Sports Authority, even though we can totally appreciate the fact that you want to skate RIGHT NOW! Also, those high top white skates you found on Craigslist probably won't serve you too well either. Save them for skating around for fun, because they're adorable. Most of our skaters start with Riedell R3 skates and then move up as they progress in the sport. Remember that skates come in men's sizes, so you'll order 1, 1.5, even 2 sizes smaller than your women's size. One of our skaters wears a women's 10, for instance. She wears an 8 in R3s, an 8 in Riedell 265s, and a 7 in Antiks. Your foot shape, width, and personal preference will influence what size you end up in, so come to practice and try on our skates before you buy them!
I haven't worked out since 7th grade gym class. Derby is probably not for me.
Hey, hey! Give yourself some credit for checking it out! For many of us, Derby was a gateway drug to exercise. One of the top athletes in the sport, Suzy Hotrod, picked derby up in her 20s after not playing sports since she was in her early teens. She was in ESPN magazine last year. In the body issue. While we're not all a bunch of Suzy Hotrods, Derby is one sport where your body type, whatever it may be, can be an asset in any position. Are you tiny? Be a sneaky jammer. Are you built like a football player? Crush that sneaky jammer. Derby builds fitness, but it also builds confidence. It's the perfect antidote for people who find the gym boring. Challenge yourself and see what you're really made of. Bet you'll be surprised.
What will I learn in new skater training?
You will learn basic skating skills, so that you can stay off your ass and get yourself around the track. You'll learn basic derby skating skills, so that you can move laterally, initiate hits, and understand strategy. Finally, you'll learn the rules of the game, so you can stay out of the box. There will be a test. What you will gain in new skater training? A group of new friends, 50 derby sisters who want to see you succeed like crazy, and a sense of empowerment that people unaffiliated with derby will probably ask you to stop talking about.
Once I've made the league, what are membership requirements?
Participation requirements: you are required to attend 6 practices per month. We hold 5 per week, so it's easy to make your minimum. We also require that you attend two league events per month. Dues: league dues are $30 per month, or $45 if you don't have a committee job. 99% of our skaters have a league job, from hospitality for visiting leagues, to keeping track of athletics documents, to making sure we have extension cords at bouts. PRD is skater-owned and operated, which means we all work at making it a success. There are many levels of involvement, from just being on the track crew for bouts to chairing a committee. Hold USARS (USA Roller Sports) Insurance, renewable annually. This is supplemental insurance that will help you out in case of injury. We're all required to carry it.
Do I get to travel? What if I can't? Do we ever have training workshops from visiting coaches?
Travel is optional. We hold ongoing tryouts for our WFTDA-chartered team, The Hulagans. Since we play for WFTDA ranking and we're the only WFTDA league in the state (Hurry up, Hilo!) we have to travel at least once per year, usually to a mainland tournament. This year, we're going to Tucson, Arizona to play teams from Alaska, Australia, Colorado, California, Texas, Arizona, etc. If you want to travel, by all means, train hard and try out for The Hulagans!
If you aren't able to travel, and many of us are not, keep training hard and play for your home team. We bout locally all season long, and derby is fun with friends and family cheering you on. We have two home teams, the South Shore Sirens and the Leahi Diamond dolls. As we expand, we will continue adding home teams. Each team will be capped at 16 skaters. We play for fun, bragging rights, and did we mention fun?
Many skaters also travel to training sessions like March Radness in Los Angeles, or Rollercon, the annual derby convention in Las Vegas. Building your derby skills through participation in the larger derby community is encouraged! Pacific hosts an annual workshop given by Team Awesome, a mainland-based group of peer coaches. They come every year around SK808, our annual international open tournament. January is a great time to learn new stuff!
Where's the ball? Was that hit fake? Do you ever get punched in the face?
There's no ball. Flat track derby is real! No more staged action. And no, you can't punch anyone in the face. Or elbow them anywhere. Or hit a skater's back, head, knees... WFTDA rules keep us in one piece. More questions? Go to our facebook page or email us directly. We've got the answers.